Through the 19th and into the 20th century, herds grew and improved. You only need look at the animals displayed at fairs and stock shows to see both the success in breeding and the pride of the breeders.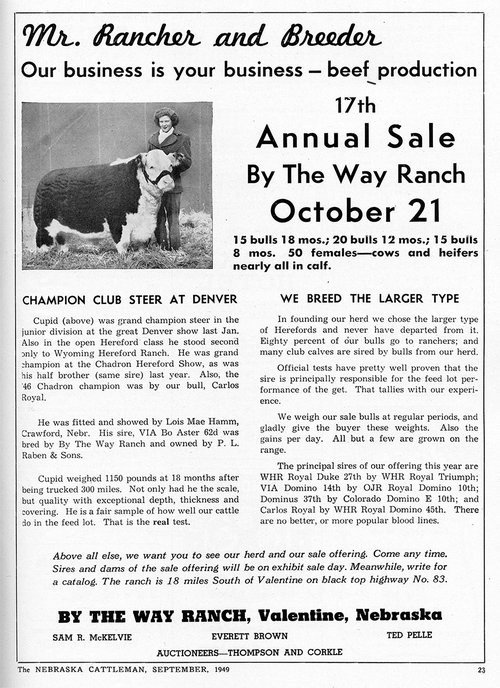 Continuing to improve the genetics of the herds meant bringing better bulls.  Those good bulls were both expensive and big and they had to be with a producers cows in order to mate with them.Some breeders co-owned the top bulls, but that meant trucking those prize bulls back and forth between herds.
That problem found technological solutions. Though experimentation and development had been going on in Russia and Denmark since the late 19th century, beginning in the 1930s, American ranchers began using artificial insemination to improve their herd genetics. But it wasn't until the early 1940s that refrigeration methods were discovered that allowed semen to be frozen, extended, and stored for use where and when breeders needed it.